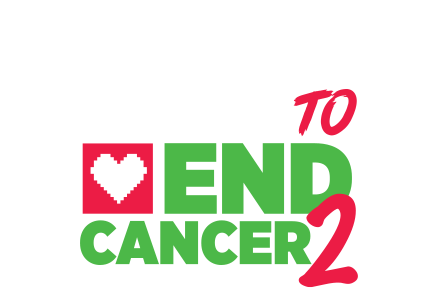 Team up with PvC – Players vs. Cancer – to support the efforts of the American Association for Cancer Research (AACR) to raise awareness and funding to fight the more than 200 different types of childhood and adult diseases we call cancer.
In October 2020, PvC will host our second major charity streaming event, PLAY to End Cancer 2. We will raise funds for the AACR that will be designated for work that addresses disparities in cancer outcomes for minority communities.
PLAY to End Cancer 2 will be held in conjunction with the AACR's Science of Cancer Health Disparities Conference. Each year, this conference brings together the best and brightest scientific minds to understand and eliminate the significant racial and ethnic gaps in current cancer outcomes. Professionals from academia, industry, government, and the community meet to discuss the latest findings and develop new research on cancer health disparities.
In line with this event, PLAY to End Cancer 2 will feature scientists, cancer survivors, community activists, game developers, and streamers, all coming together to raise awareness and funds to eliminate cancer health disparities.
Donations raised during this event will be directed to the AACR's cancer health disparities programming, such as funding research for faculty members at minority-serving institutions, encouraging greater racial and ethnic diversity in cancer research labs, and promoting early prevention and detection in underserved communities.
During PLAY to End Cancer 2, PvC will also share a sneak peek of our upcoming video game, NeoAntigen, designed by Canadapt Studios.
Over 218,000 Twitch viewers tuned in for the first PLAY to End Cancer in June 2020.
Join us to make PLAY to End Cancer 2 even bigger, while funding even more lifesaving cancer research!
When: October 4-5, 2020, 6:00 p.m. – 12:00 a.m. EDT
Watch: twitch.tv/playersvscancer
Fundraise: Register here to fundraise
Outcome: 100% of the money raised will go towards supporting cancer research though the AACR.
Swag: Everybody loves swag! Raise $250 to fund lifesaving cancer research and get this stylish dad hat. Raise $500, and you get the hat AND this slick t-shirt. With a hat tip to Lego Batman, this t-shirt works well in very, very dark gray.