Chuck vs. Cancer
We have shared the stat – one in three people will develop cancer in their lifetime – and streamer WreckItChuck isn't having it! Learn more about WreckItChuck's personal connection to the cause and how that led him to Players vs. Cancer.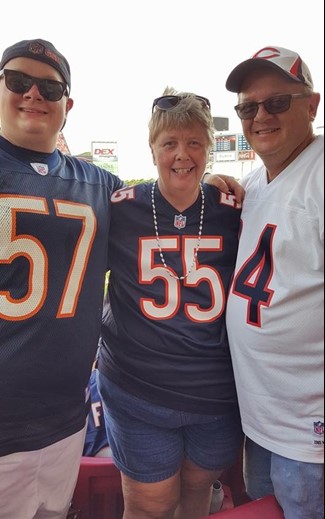 "For as long as I can remember, I always wondered what I could do in the world if I had a platform and some reach… So, when I hit Twitch Affiliate I knew I wanted to do some good with my channel one way or another, and PvC made this so very easy to do!
Cancer has affected my family in more ways than one. My mother is a breast cancer survivor and a constant motivation to do better daily. I lost my uncle last year to lung cancer, and I lost my cousin to cancer many years ago as well. Anyone who knows me knows that I do not take the battle against cancer lightly and I will take every opportunity to kick its butt! This has included walks, donation drives, bake sales, and even shaving my own head!
That is why I joined PvC! To hold up another sword against cancer!"
You can support WreckItChuck's campaign here and see him in action on Twitch and Twitter.